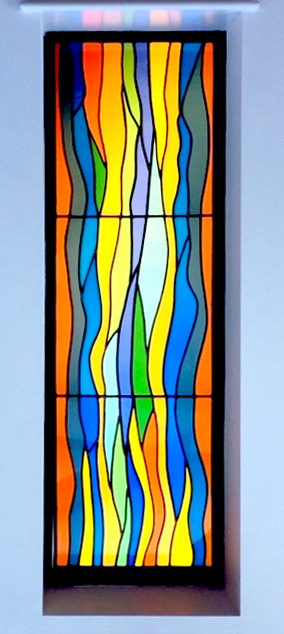 Large window 6ft x 2ft encapsulated in double glazing
Commissions
Commissioning a Stained Glass window or a Kiln-Formed panel.
Whether you wish to create a spectacular feature, harmonise an interior or simply brighten up a space, I combine contemporary design ideas with technology and materials. I pride myself in creating quality stained glass or a panel made using the kiln-formed glass technique.
The two different techniques:
Stained glass technique
The glass is cut out and then assembled using Lead Came, so visually the pieces have lead as part of the design.
Kiln-formed glass
The glass is cut out and laid on a base sheet of glass. When the panel is complete it is fired in the kiln.
Commissions range from small, free-hanging pieces, to door panels and stained glass designs, to fit new or existing windows.
I meet clients to talk about ideas and expectations; we discuss requirements, design, size, location, budget and time scale. At this stage we would decide on the method, the style and the approximate cost for the project.
Once you are happy with the design I will help you decide on the best glass so that I can create something stunning and unique for you.
I look to involve you all the way through the process to achieve a fabulous piece of art.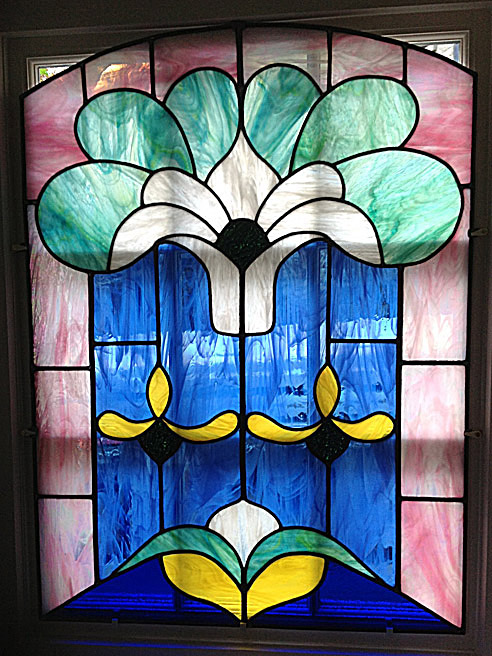 Window made for privacy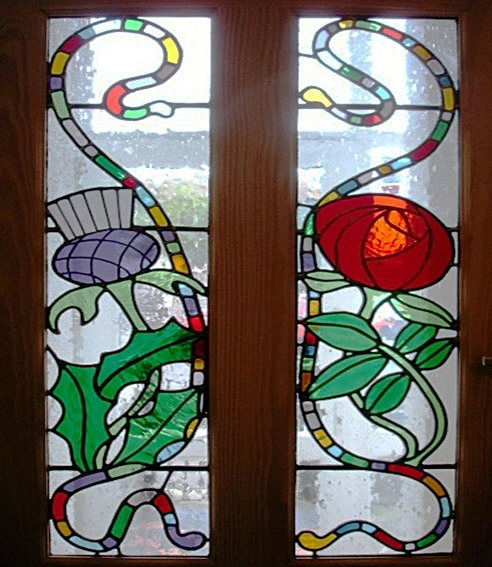 Windows for a front door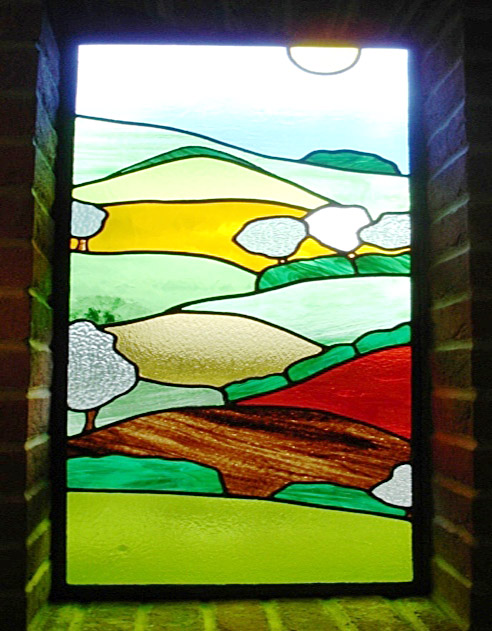 Stained glass window for a sitting room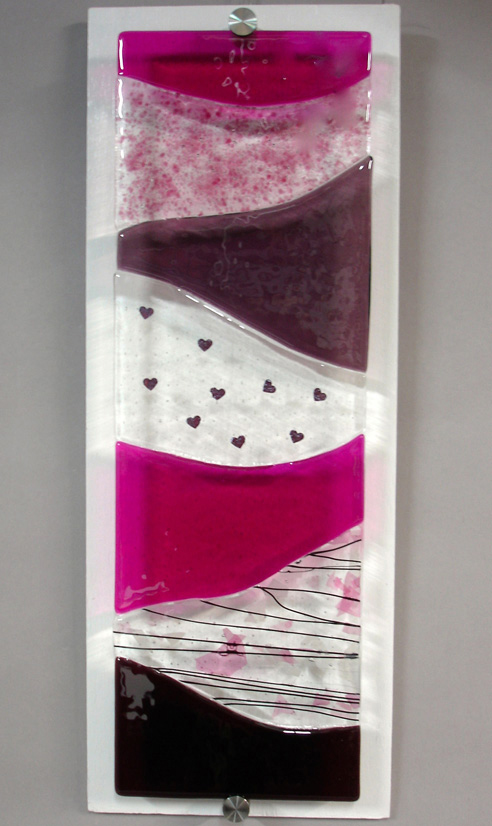 Pink flush. Kiln formed glass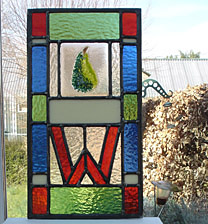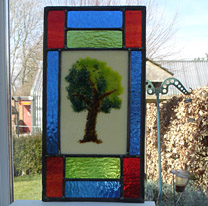 A commision for a fruit grower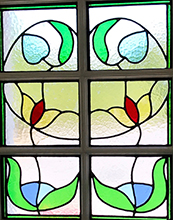 Stained glass window for
a thatched cottage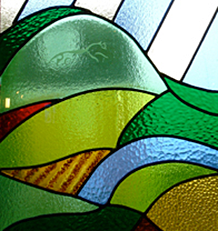 Made for a bathroom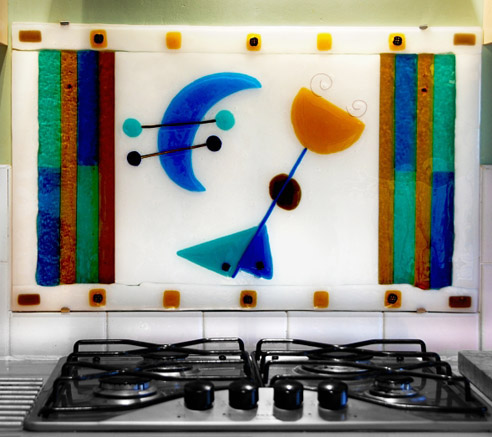 Miro splash in a kitchen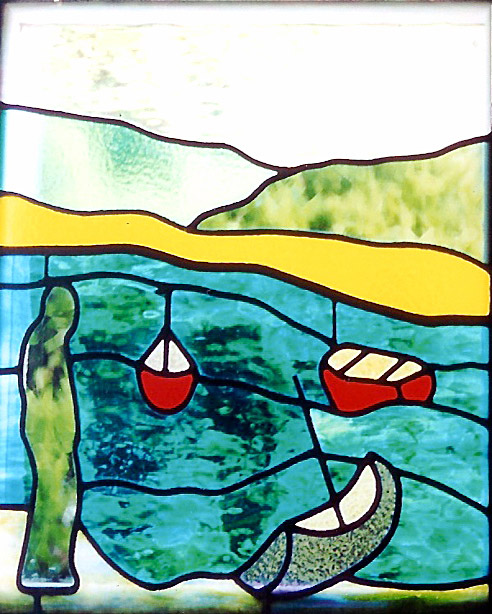 Stained glass window for
a bathroom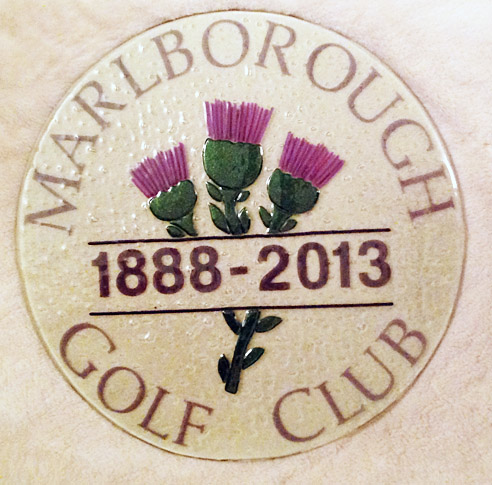 Marlborough Golf Club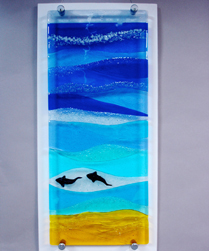 Ocean View, for a house
in Cornwall