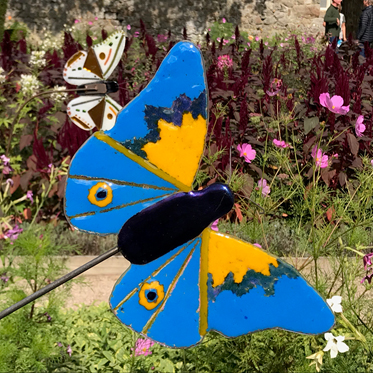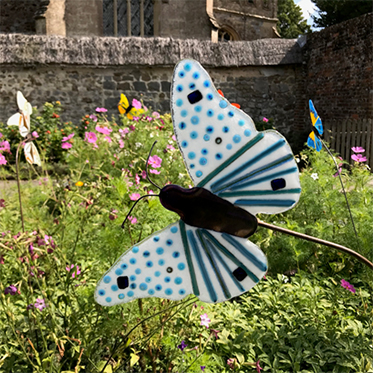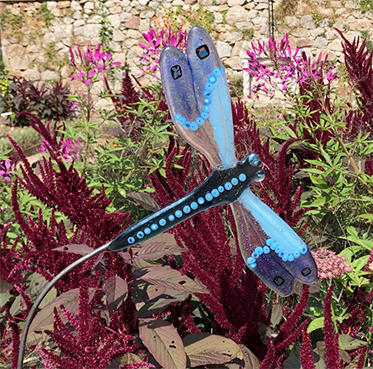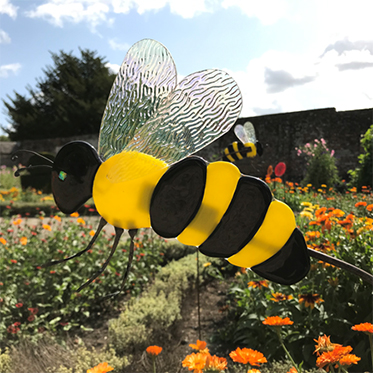 Butterflies, Bees, and Dragonfly
The butterflies are all individually made, with one layer of glass cut to the shape and then layered using handmade rods, some frit (crushed glass) and a few glittering pieces of dichroic glass. They are mounted on a metal rod so that they can be set in the ground.
Measuring 21cm x 19cm, the butterflies come in a choice of colours, £68.
The Bee measures 24cm x 15cm and the Dragonfly - 34cm x 20cm, both &pound75.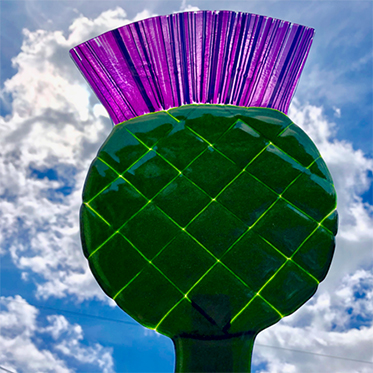 Leaves and Thistle
The Thistle measures 33cm x 18 cm, &pound75.