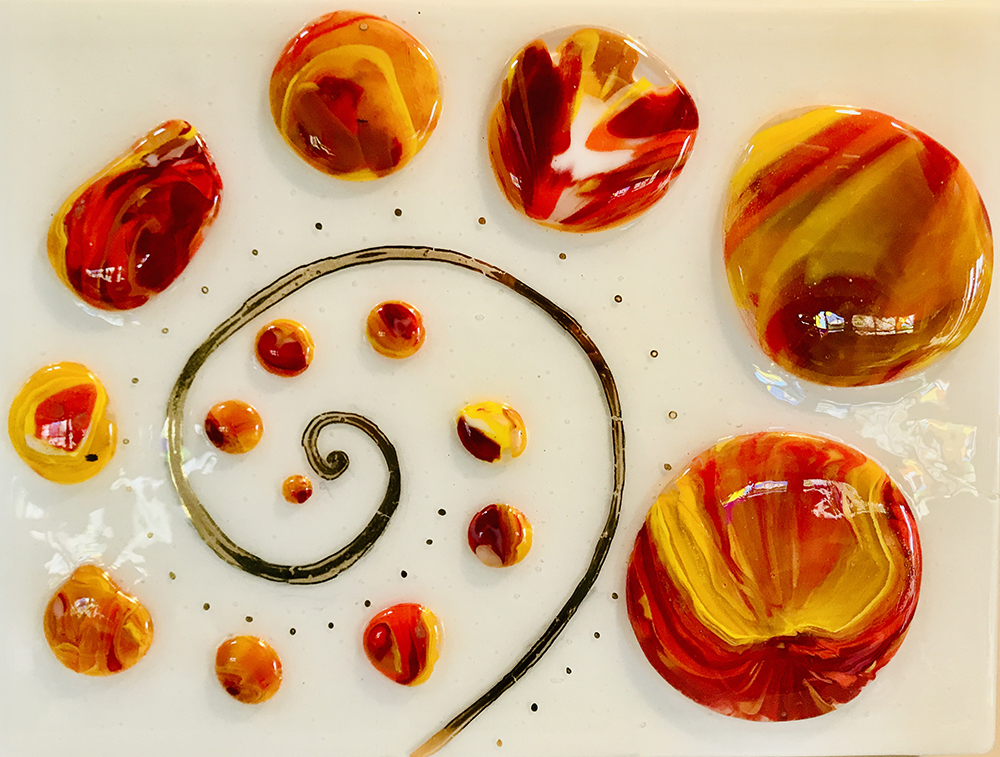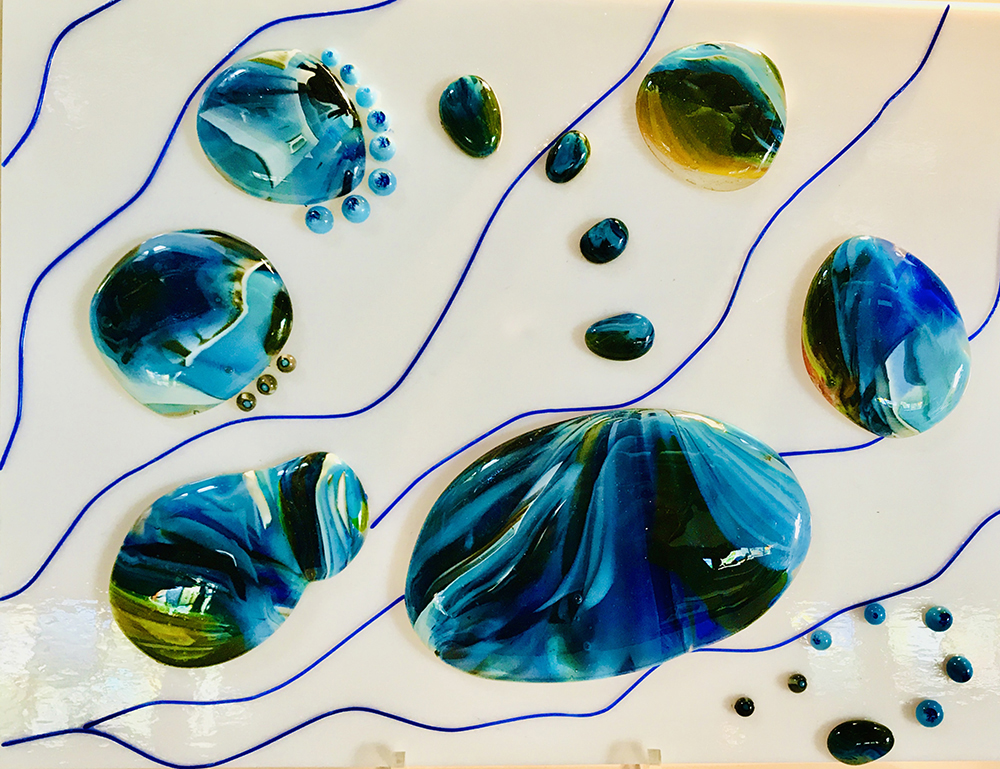 Panels
These pieces are for hanging or standing and can be in a variety of sizes. I use the clarity and vibrant colours of the glass to create a picture which maybe representational or abstract.
My favourite greens are used to create the pastoral scenes from around my home, many of these feature a white horse, one of Wiltshire's iconic images.
The blues and pastel hues can create a row of beach huts on the sand, an abiding childhood memory.
The palette for these kiln formed pieces is extensive and I can work with you to create something which resonates for you.
The beauty of this work is enhanced by the variety of textures which can be created by the use of glass pieces cut or ground to introduce a depth to the patterns.
These panels will look stunning simply hung on the wall, or over a window. They can also be used to shade a wall light which will make it glow jewel-like in your home.
Price £275 each.