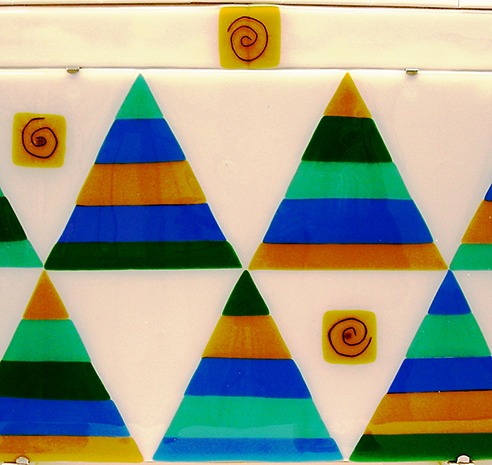 Miro Splashback
Stylish and contemporary, glass splashbacks will enhance the appearance of your kitchen or bathroom.
All the wall mounted splashbacks are unique designs made of 6mm glass and easy to wipe clean.
Kiln-formed Glass Splash-backs and tiles are created exclusively for each client to suit their individual taste and style. designed to appeal to those who seek to explore the benefits of imaginative of Kiln-Formed Glass for both decorative and functional applications.
Tiles and One-piece splashbacks can be made to order up to 45cm x 90cm. Please contact to discuss your individual requirements.