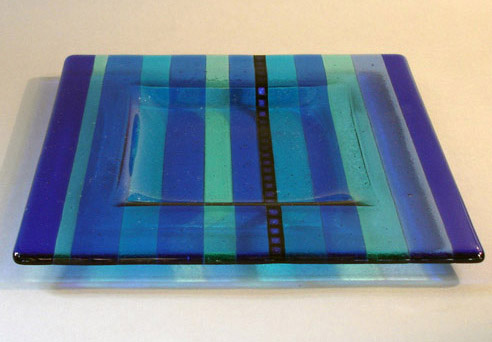 Striped plates £55.00
These plates with their vibrant colours come in 3 sizes, 13cm x 13cm, 24cm x 24cm and 30cm x 30cm, and 3 colours.
Red plates are an individual mix of warm reds, oranges and yellows. Highlights of rich plum and the lustre of dichroic glass complete these unique and luxurious plates.
Blue plates are a mix of cool blues reminiscent of the sky and sea. The lustre of the dichroic glass gives the impression of the glint of light on the water in each individual plate.
Green plates individually mix fresh greens conjuring up a spring morning. Highlights of yellow and the lustre of dichroic glass create a glimpse of the sun in each unique plate.